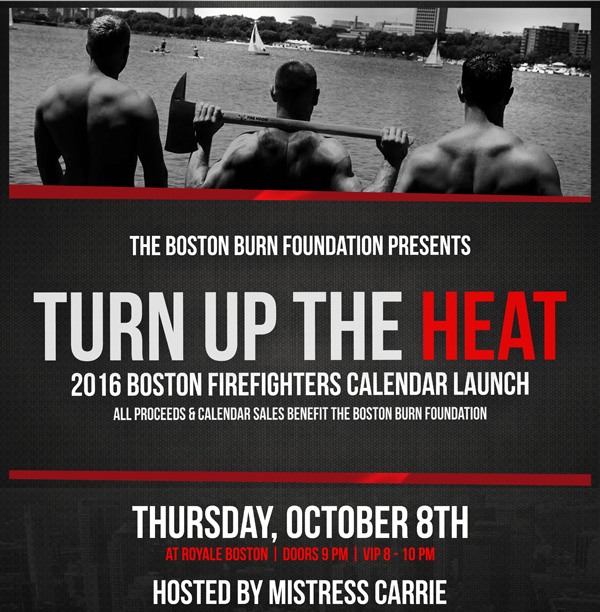 Hey there Fast Times fans. Join us Thursday October 8th for the very special event. This is a chance for all of us to give back to the men who put their life on the line every day to protect us and never ask for anything in return.
VIP tickets are available. The reception will be held from 8 - 10 PM and includes a sponsored bar, passed appetizers and a complimentary copy of the 2016 Boston Firefighters Calendar.

General Admission tickets are available for pre purchase and at the door.
100% of the money raised from ticket and calendar sales directly benefits the Boston Firefighters Burn Foundation
Grab your tickets here now! http://www.ticketfly.com/purchase/mobile/index/889671